Resigns from coach to sell watermelons
Sensational news coming out of the football world.
When you think you've heard them all, something else comes along." use_theme_fonts="yes"][vc_column_text]Atletico Madrid's coach Diego Simeone is set to tender his resignation in order to start selling watermelons.
This will only happen if he keeps to his word.
But why watermelons?
It is being reported that in a pre-match conference before the second leg of the Round of 16 clash between Atletico Madrid and Juventus, a reporter asked the Argentinian about the possibility of Juventus making a comeback, having a two-goal deficit.
His reply was crystal clear. "If that happens, I will sell watermelons in the streets of Madrid."
And what happened? Juventus did in fact make a comeback, winning 3-0 thanks to a Cristiano Ronaldo hat trick.
This comeback followed those done by Ajax and Manchester United against Real Madrid and Paris Saint Germain respectively.
Once again, Ronaldo proved that the Champions League competition is his playground, and is a man of his word, since he stated that he will score three goals prior to the match.
This win meant that Juventus' dream of winning the Champions League is kept alive, while Atletico Madrid will surely not be playing the final being hoisted in their own stadium.
And now it's up to Simeone to keep to his word. Obviously, people all over the world, especially Juventus fans, responded immediately, editing photos of watermelons sellers with his face. The Internet never disappoints!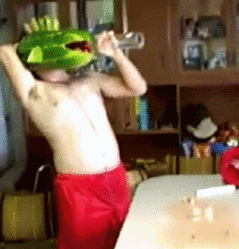 There are multiple scenarios after Simeone's statement which one can picture. Seriously. How could he even make such a statement knowing that Ronaldo was so thirsty to score? The question is, will he sell them in his home country, or will he be travelling around Europe? What's for sure is that Juventus fans from all over will be very happy to buy water melons from him, probably the man himself too – Ronaldo.
Another question which arises is, will he be changing business by himself, or will he employ some of the players too? Let's face it, they can afford to sell some lemons too at this stage.  Lemonade for everyone from Atletico!
Back to some more serious matter.
Ronaldo's third goal was his 124th in the Champions League and the 8th hat trick in the same competition. Without any doubt, the Juventus fans erupted as the referee blew the final whistle, with the players celebrating all over the Juventus Stadium. Whilst Juventus and Ronaldo celebrated, Simeone was shrinking in his seat, rightly so. His thought probably was how to get out of selling watermelons or rather how to stick to his promise during that damned interview.
The Portuguese said "this was why Juventus brought me here. To help do things that they have never done before." What he did not say was that they also brought him there so that Simeone could start his watermelon business.
His €100 million transfer from Real Madrid to Juventus was for nights like Tuesday, where one of football's G.O.A.T. reminded us what he's still capable of, despite being 34 years old.